We make it Serverless
We create modern business applications in an agile way. We focus on adding value to the business, reducing management and infrastructure costs.
Serverless is an emerging paradigm that facilitates the development of products and services on platforms without servers. Moreover, it is highly cost-effective, as it will only be paid for run time.
Serverless
Serverless allows abstraction from the infrastructure. You will not have to provision, scale or maintain servers to execute your applications, databases and/or storage systems. The team will be able to focus on building value for the business.
Autoscaling
Serverless enables applications to scale their capacity elastically and intelligently based on their usage, ensuring the best performance for the application. It guarantees the best level of service of the infrastructure, at the lowest cost.
Cost-effective
Serverless technologies allow us to further improve ROI. You will only pay for the business logic run time. No charges will be applied if the code is not executed.
High availability
Serverless helps us create error-tolerant applications with high availability. This will allow you to focus on product innovation, reach the market in less time and to reduce operational costs of management.
Continuous Delivery
Serverless technologies bring new, efficient ways to build, deploy and consume applications in a cloud-native environment. At the same time, minimising the associated risks, including a rollback plan in each operation.
Sinapsis consists of a high-performance team, with AWS certification and vast experience and knowledge in the development of successful products and services. Offering our clients the best cloud solutions. We base our practices in the AWS Well-Architected framework to ensure the highest standards of service. Thus, we offer our clients high-value technological solutions focused on business results, effectively fostering a culture of teamwork and continuous improvement.
+20
Serverless Projects
9.4
AWS Customer Rate
Amazon Web Service is our strategic partner for implementing solutions in the Cloud. AWS has the widest range of Serverless services in the market and excellent levels of service in line with the requirements of the industry. This allows us to manage high-performance applications tailored to each client. At the same time, by implementing the best practices in Serverless Computing provided by AWS, we help our clients in the adoption of this paradigm, taking into account costs and performance.
Each year, AWS launches new services on the market, reinforcing its commitment to Serverless technologies.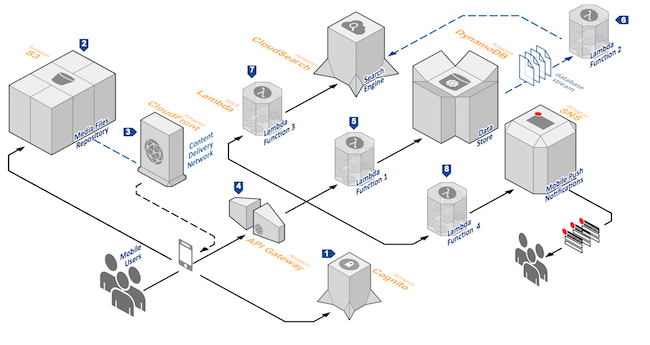 We help your business become serverless
Get a tailor-made Proof of Concept to test drive serverless technologies. Experience serverless powers applied to your specific business needs.
Learn more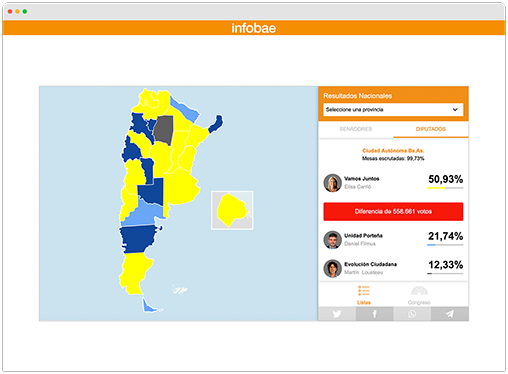 Infobae
2017 Elections
We created an infographic mobile and web app for the 2017 Legislative Elections. We created a platform that immediately processed all the data released by the National Electoral Comission, and published itin real time, with an impressive update speed that allows us to constantly be one step ahead of our competition.
Read More
Ups!
Something went wrong. Please try again.
Thanks!
We'll get back to you soon.